ERCI Programme Preview Sessions: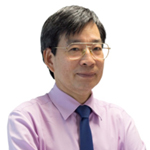 Master / MBA Programme Preview Session The knowledge-driven learning organization – An engine for growth and transformation
Constantine Ng – Senior Academic Head, ERC Institute (1200 – 1230 and 1430 – 1500)
Many business leaders believe that now is a good time for organisations to become leaner, given the uncertainty that companies face in a highly competitive market place. Underperforming employees are often being put on improvement plans but it could be too late for significant changes. The best alternative is to create a self-learning organisation where staff can challenge themselves to self-learn and self-upgrade.
How to instil a learning culture with right encouragement and management support.
Understanding what knowledge and information should be shared in a formal process.
Develop a recognising framework for staff that has successfully learned new skills and abilities.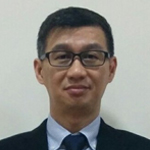 Bachelor Programme Preview Session Entrepreneurial Leadership in a Global Economy (New Way of Working to Drive Success)
David Teo – Senior Lecturer, ERC Institute(1230 – 1300 and 1400 – 1430)
Leading organisations and teams are NOT just executing a task well and achieving results. Leaders today have to go beyond job scopes with entrepreneurial mindsets to ensure businesses are innovative. Leaders must preempt changes, adapt to competitive situations and withstand unexpected events that impact business sustainability.
The Economic Challenge
The Organisational Challenge
The Leadership Challenge
What Must You Do For Success?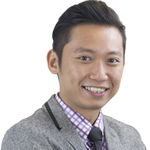 Advanced Diploma Programme Preview Session Being in the Heart of Hotels: Housekeeping Operations
Randahl Koh – Head of Internal Programme and Senior Lecturer, ERC Institute(1130 – 1200 and 1330 – 1400)
Be inspired by Randahl as he introduces "Accommodation Services" of Tourism and Hospitality Management through role-playing as part of the housekeeping operations in a hotel mock-up room equipped with amenities and housekeeping equipments.
This session is part of an introductory study to the areas of housekeeping to provide participants with a sound foundation in working for the tourism & hospitality industry, where The World Travel & Tourism Council has reported this industry as one of the world's largest economic sector with over 292 million jobs created, leading to 10.2% of the global GDP.