ERC Institute's Vision is to be an EDUCATOR with a Purpose and Difference.
Our Pedagogy:
ERCI Institute is NOT an ordinary school.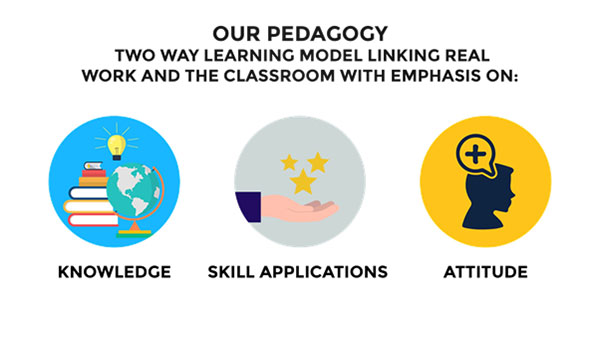 Our lecturers come from different nationalities and are all ACTA trained. They are simply NOT ordinary lecturers and educators. They are facilitators who goes beyond teaching and education.
With this pedagogy, we will nurture students who are ready for the real-world. We want to walk with students through this journey of emotions of joy, tears, stress and failure. Why? Because we at ERC Institute understand that all these emotions are open doors of grooming and exposure for students as they enter the real world.
Our Partners:
ERCI proudly works with more than 300 leading international industry partners. We have helped students to expand their relationships with corporations and future employers such as Facebook, Google, Bloomberg, New Water, Unilever, Singapore Expo, Nielsen, P&G, HSBC, NTUC, Apple and more.
ERCI is always looking to build strong relationships with industry-leading corporations who will continue to enhance the learning curve of our students through various partnership levels such as industry visits, industry speakers, database exchange, and guest lecturing.
With all these preparation in place, students are geared to first hand industry knowledge at an early stage, giving them more added value when they enter the workforce.
The ERCI Student Experience
At ERC Institute, we take pride in creating unique experiences for our students – "The ERCI Experience". The Student Club's mission is to ignite the fire in our students and push their boundaries to giving their best. ERC Institute is a platform for students to transform their lives and let their passion grow by maximising their potential to achieve personal developmental targets.
In addition to the quality academic programmes at ERCI, we strive to mentor and develop our students in personal development and life skills through a suite of value-added programmes. The ERCI Experience is delivered through programmes and activities that fall within the following five domains for a holistic development:
ERCiLead
Promotes practical and servant leadership resulting in an innovative mindset and entrepreneurial spirit
(e.g.: entrepreneurs sharing sessions, leadership opportunities, etc.)

ERCiCulture
Promotes social integration, inclusivity and appreciation of diverse cultures resulting in a respectful and positive campus atmosphere
(e.g.: heritage and cultural visits and celebrations, etc.)

ERCiActive
Promotes teamwork, improves mental and physical health resulting in a boost of self-esteem and confidence
(e.g.: dragon boating, martial arts classes, futsal competitions, etc.)

ERCiEnrich
Promotes the acquisition and application of life skills, soft skills resulting in career readiness
(e.g.: industry visits, career workshops, skills workshops, etc.)

ERCiCare
Promotes social awareness and community service resulting in a compassionate and generous mindset
(e.g.: local CSR projects, overseas charity outreach projects, etc.)
ERC Institute Tops Again!
With all the above markers in place, it is not surprising why our students have the highest employability and median gross salary, making them highly sought after in the industry.